08 November, 2017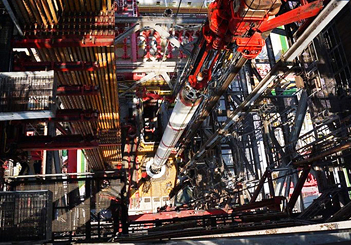 Mexico's state-owned oil and gas company Pemex has announced the country's largest onshore oil discovery in 15 years.
The find at the Ixachi-1 well, 72km south of Veracruz, is estimated to hold 1.5bn barrels of oil, with up to 350m barrels in proven reserves.
Following the discovery, Pemex CEO Jose Antonio Gonzalez Anaya stated that he expects production of light oil and wet gas to start by the end of 2018 or early 2019.
The company has yet to announce the amount needed to develop the discovery or whether it will require partners for the project.