26 June, 2018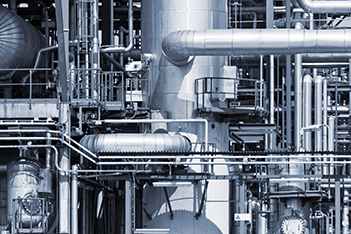 Saudi Arabia's Aramco and Abu Dhabi's ADNOC have signed an agreement to jointly develop the US$44bn (£33bn) Ratnagiri refinery, 215 miles south of Mumbai, on India's west coast.
The two state-owned giants will work together to build, own and operate the 1.2m barrels per day refining and petrochemicals complex in collaboration with a consortium of Indian national oil companies.
A pre-feasibility study to determine the project's overall configuration will be carried out by both parties. Although no schedule has been put in place for the project yet, it understood that the facility will include 50 units, including a refinery which can process light and heavy crude oil.
Saudi Aramco and ADNOC will jointly own 50% of the new joint venture company Ratnagiri Refining and Petrochemical Company Ltd, with the remaining 50% owned by the Indian consortium.
The framework agreement for the project was signed on Monday 26 June by Amin Nasser, CEO of Saudi Aramco, His Excellency Dr Sultan Ahmed Al Jaber, UAE Minister of State and ADNOC Group CEO and Sanjiv Singh, Chairman of the Indian Oil Corporation.
For more information, please visit EICDataStream.