29 November, 2018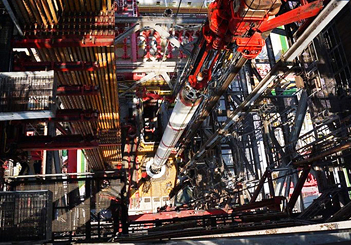 Mexico's state oil and gas company Pemex has announced that the onshore Ixachi field in Veracruz could hold up to 1.3bn barrels of oil equivalent.
The Ixachi discovery is the country's biggest onshore find in 25 years.
Pemex expects the field to reach 80,000 barrels a day of condensate production and 720m cubic feet per day of gas production by 2022.
The field development plan calls for 40 wells and an estimated investment of US$1.47bn (£1.29bn).
EIC Connect Mexico Energy Forum takes place on 19 February 2019 in Mexico City. To register your interest please contact: natalia.bueno@the-eic.com