16 April, 2019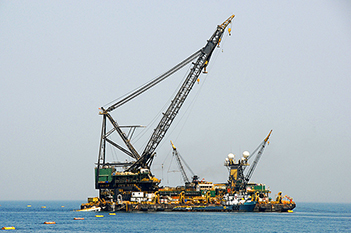 Multinational engineering company McDermott has been awarded a contract by Qatargas for engineering, procurement, construction and installation (EPCI) for expansion of the North field offshore facilities in Qatar.
The contract for new facilities includes the full suite of EPCI services for eight new offshore jackets.
McDermott plans to use its project management and engineering teams in Doha, Qatar, with fabrication primarily taking place at McDermott's facilities in Batam, Indonesia.
Vessels Derrick Barge 50 and Derrick Barge 27 from McDermott's global fleet are scheduled to undertake the installation and completions work.
McDermott has reported that work on the contract will begin immediately.
The North field is located offshore Qatar and holds recoverable resources of approximately 900tn standard cubic feet of gas.
McDermott is one of the invited speakers at the Energy Exports Conference taking place in Aberdeen in June. To see the latest speaker line up please click here.