Project Controls Coordinator
CA.BC.Vancouver.745 Thurlow St.
Job Description

Based out of the Vancouver office, the Project Controls Coordinator will be responsible for providing support to the Project Controls team.  The successful candidate possesses the competencies and aptitude in order to handle the responsibilities outlined below, combined with a demonstrated ability to multitask, collaborate and develop creative solutions to complex problems.  This is an entry-level position suited to a new graduate or motivated individual looking to cultivate a career in Project Controls or Project Management in an engineering environment

Responsibilities

Produce various quality metrics and key performance indicators;
Set up project management systems for new projects and phases;
Prepare an assortment of monthly reports demonstrating portfolio performance;
Work with multiple departments in order to develop work breakdown structures from estimates;
Assist with progress measurement by working with engineers and other teams to define and apply rules of credit;
Assist Project Controls Specialists with various scheduling and cost control tasks as required;
Provide system administration services for various SNC-Lavalin tools and systems;
Analyze various processes, systems and templates, and develop/incorporate improvements as required;
Update and maintain various databases and spreadsheets.

Requirements

Bachelor degree in a relevant discipline (engineering, construction management or business) is preferred;
Highly advanced MS Excel skills;
Excellent communication, analytical and problem solving skills;
Efficient with acute attention to detail;
Proactive nature, particularly with regards to process improvement;
Flexible with the ability to work well under pressure in order to manage multiple priorities with tight deadlines;
An interest in a career in Project Controls;
Actively working towards an AACE or PMI certification is an asset.

Worker Type

Employee

Job Type

RegularAt SNC-Lavalin, we seek to hire individuals with diverse characteristics, backgrounds and perspectives. We strongly believe that world-class talent makes no distinctions based on gender, ethnic or national origin, sexual identity and orientation, age, religion or disability, but enriches itself through these differences.  

SNC-Lavalin cares about your privacy. SNC-Lavalin and other subsidiary or affiliated companies of SNC-Lavalin (referred to throughout as "SNC-Lavalin") are committed to protecting your privacy. Please consult our Privacy Notice  on our Careers site to know more about how we collect, use and transfer your Personal Data.

By submitting your personal information to SNC-Lavalin, you confirm that you have read and accept our Privacy Notice.
Full time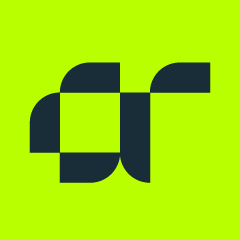 Founded in 1911, SNC-Lavalin is a global fully integrated professional services and project management company and a major player in the ownership of infrastructure. From offices around the world, SNC-Lavalin's employees are proud to build what matters. Our teams provide comprehensive end-to-end project solutions – including capital investment, consulting, design, engineering, construction, sustaining capital and operations and maintenance – to clients in oil and gas, mining and metallurgy, infrastructure and power. On July 3, 2017, SNC-Lavalin acquired Atkins, one of the world's most respected design, engineering and project management consultancies. http://www.snclavalin.com